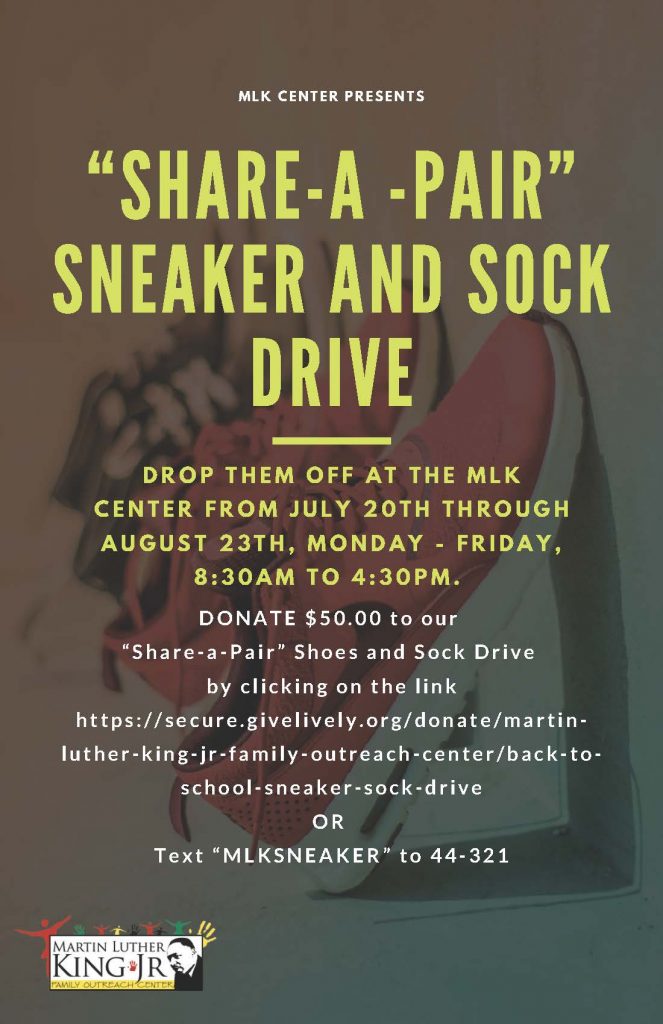 ---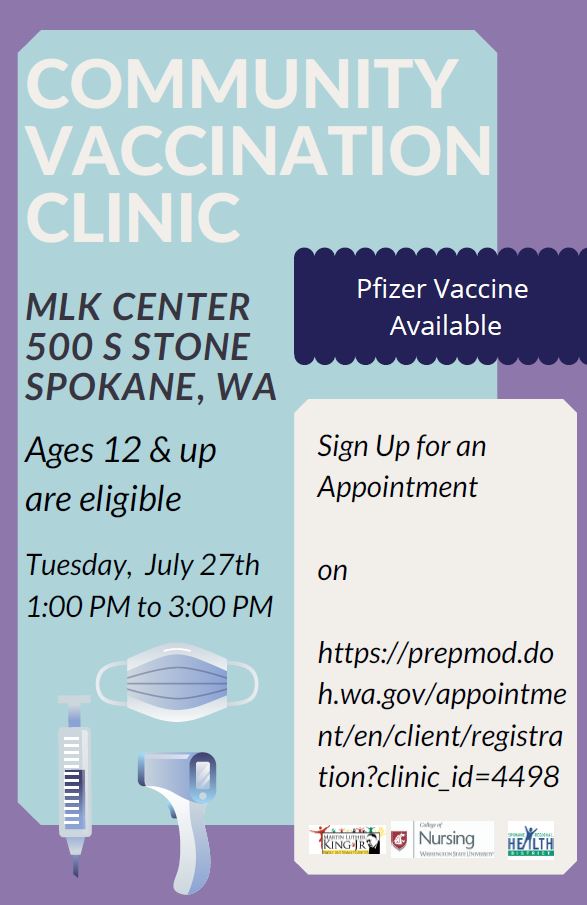 ---

Lasting Legacy Campaign ( Ended )
The MLK Jr Holiday this year marks the 26th anniversary of the day of the service that celebrates the civil rights
leader's life and legacy. Donate $26 or more to our Lasting Legacy Campaign. This year's proceeds will benefit MLK's Food Bank. Help us raise $25,000.00!
Ways to Donate– Text MLKJR2021 to 44321, go to our website, or make checks payable to the MLK Center.

MLK Day– Run for Justice 5K Virtual Race
Go to runsignup.com Look up: Run for Justice 5K Virtual Race and register. Run or walk 5K (3.1miles) anytime, any place that works for you; in your neighborhood,
your favorite trail or even on a treadmill. Complete your 5K run or walk Jan-18—Jan 28. Get the whole family involved.

Drop-Off Food Drive—January 15
The food bank is in need of brown rice, whole wheat pasta noodles, and whole wheat bread. Simply drop off food donations at the MLK Center (500 S Stone) on January 15th 10:00 – 12:00 or 3:00 – 4:00. Drive into the parking lot and park in one of the designated parking spots and a staff member will retrieve the items from your car.
Canvas Painting
Volunteers can pick up a 24 X 30 canvas from the center January 14-19 and paint from home. Complete your painting at your leisure. Return your painting by February 25 and your artwork will be displayed on one of the walls
in the Center. The theme is: Diversity Equity & Inclusion or Paint a portrait of Dr. King

Create Winter Care Packages for Families
(place 1 item each into a Ziploc bag)
 Toothpaste
 Toothbrush
 A pair of adult socks
 Hats Gloves
 Disposable face masks
 Protein bar

Wisconsin Burger Fundraiser
Help out a local restaurant & the MLK Center. For January and February purchase the "Grind of the week" and Wisconsin Burger will donate $1 to the MLK Center

Donate a Children's Book from our Book List


"Life's most persistent and urgent question is: 'What are you doing for others?'"
Dr. Martin Luther King Jr.
For More Information, please call 509-868-0856 or Follow us on Facebook at MLK Spokane